Description
Glamoras Nylon & Spandex Padded Wire Free Seamless Strapless Tube Bandeau Bra with Removable Pads is an everyday bra. It's Anti-Bacterial, Anti-Static, Breathable material, Bowl Shaped cup & Broad back straps with 4 hook keeps you comfortable all day long.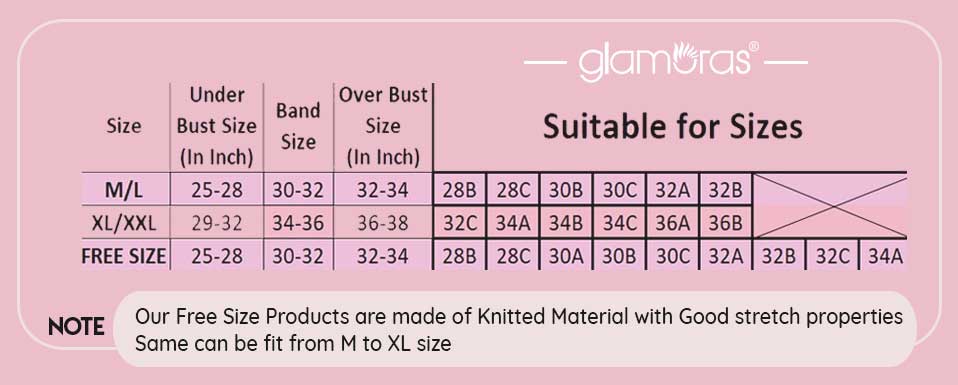 WASHING INSTRUCTION
Machine wash in cold water.
Dry in the shade after thorough removal of the water.
Use neutral detergent.
Avoid direct contact between fabric and iron due to the nature of the material.
If immersed in water or left in a wet state after exercise for too long, the material might be damaged and dyed due to sweat's salinity.